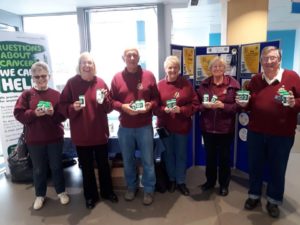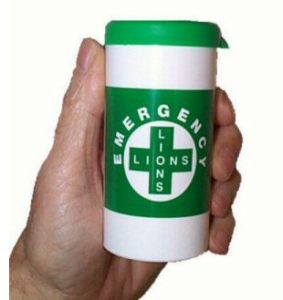 Lions Message in a Bottle Scheme
What is it? It's a simple idea designed to encourage people to keep their basic personal and medical details on a standard form and in a common location – the Fridge.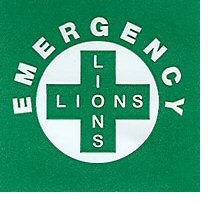 What does it do?  It saves the Emergency Services valuable time in helping you and identifying if you have special medication or allergies.
Who is it for?  Anyone, but focused on the more vulnerable in a community and those living alone.  So this scheme can benefit you all.
What does it cost?  Nothing – it's FREE!  (All costs are paid for by the local Lions, who have received generous donations from the public and businesses).
Where can I get a bottle?  From your local Lions Club, based in Lindley, Huddersfield.  Our contact details are email huddersfieldlions@gmail.com or 0845 8332826 (this is a local number).  We can deliver them to your home or arrange collection, whichever you prefer.  The photograph above shows Lions members promoting the scheme at the Huddersfield Royal Infirmary.